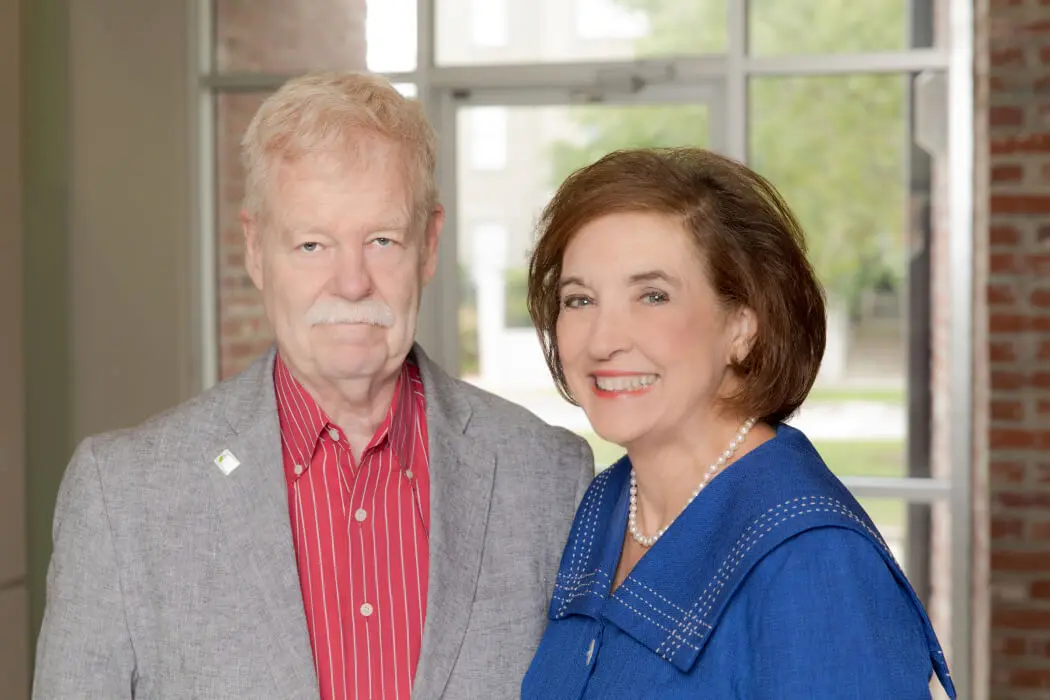 As a capstone to their career as innovators and disruptors in the telecommunications industry in Louisiana and beyond, Nick and JoAnn Pugh, pictured at left, founded the Pugh Family Foundation in 2000. They believe that wealth created in the Acadiana region should be reinvested here, and our organization is co-led by Directors Nick "Quad" Pugh IV, Donny Pugh, and Josh Pugh. Todd Mouton has served as Executive Director since 2017, and he follows founding Executive Director Nan Pugh in that role.
Nick grew up in Lafayette and graduated in electrical engineering from USL (now the University of Louisiana at Lafayette). His love of science and engineering has fueled his longtime volunteer leadership of UL Lafayette's successful picosatellite program, and he is a founding member of Acadiana Open Channel and a graduate of Leadership Lafayette Class XXVII.
JoAnn is an Abbeville native and a business administration graduate of Northwestern State University. Her passion for gardening has led to her volunteer service in leadership roles with a number of local and statewide horticultural organizations. She is a past president of Lafayette Garden Club, and she and Nick have worked together on the board of directors of Habitat for Humanity Lafayette.
Nick and JoAnn Pugh photo courtesy of Community Foundation of Acadiana